TLC Massage - Special Offers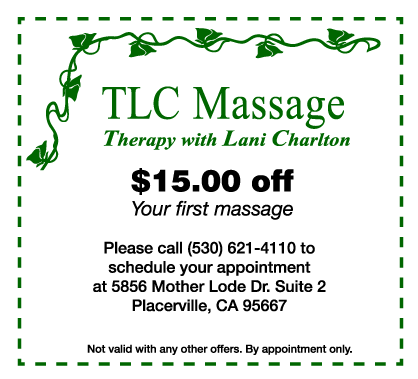 Print the coupon out and bring it with you ... or request your appointment using our form on this page ... and check the box that says this is your first appointment and you want to use the $15.00 off coupon.
Make an appointment ...
Hours of operation:
Tues. - Sat.: 11 am - 7 pm
Please provide name, email address, phone number for contacting you, and your top three time choices (see hours of operation above). I will get back to you to confirm your appointment time.